Don't Put Up with Pain- Get a Grip!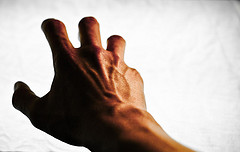 Domestic Gadgets that help Pain Sufferers

Whether you suffer from rheumatoid arthritis or another kind ofchronic pain, you appreciate all the help you can get- anything to make life's daily chores a bit easier on your aching knuckles, neck, and back.  Some of life's greatest treasures are everyday gadgets that help us open jars, cans, and bottles without pain.  Does reaching over your head to grab a can of tomatoes make you whimper with pain?  We've got a solution for that, along with many other useful pain management tools.
painspeaks reblogged this from autoimmunelife